Pidge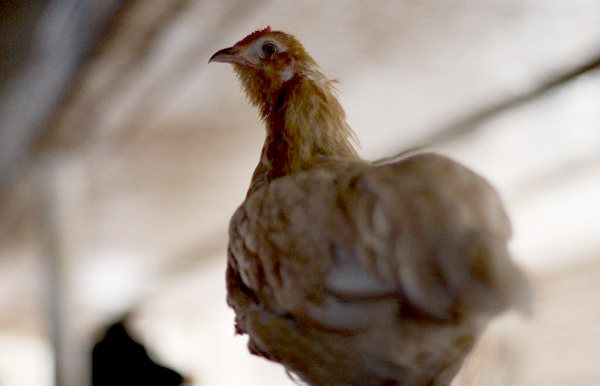 Pidge, a mixed-breed hen, came to MFS after being used in a school hatching project. Unfortunately, most of the chickens involved in these programs are later returned to the farms where they came from and slaughtered for meat. Pidge was rescued by a fellow teacher who was not part of the project and brought to MFS when she was just one year old.
Since she had been raised in a school classroom, Pidge was relatively tame and enjoyed being around people. Children especially loved to meet Pidge, as she was small in size and fond of perching on shoulders and even being petted. In fact, she hated being on the ground at all times, and we even had to hang up her food so she could eat it as she perched.
We are happy to say that Pidge spent 19 wonderful years at MFS. She passed away at the ripe old age of 20 in October 2016.