Sabra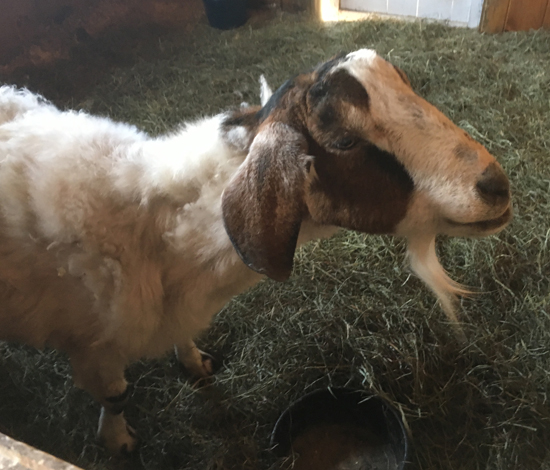 Sabra was born at MFS when we were still a working farm. In the late 1990's she went to live at OohMahNee, a farm animal sanctuary in Pennsylvania that helped MFS when we decided to become a sanctuary by taking in several of our goats. When OohMahNee closed in 2005, MFS took back several of our goats, including Sabra.
As she grew older Sabra developed arthritis and also became mostly blind and partially deaf. Because of her health issues, she lived in our small goat barn, where she had access to special beds to rest on and was fed special food and supplements. She was also able to bond with our new kids Olaf and Sage and their mother Wynvisa.
Sadly, Sabra passed away in January 2018, when she was more than 20 years old. Sabra was a very sweet and calm goat and we miss her greatly, but we are so glad that we were able to give her the loving care she deserved for so many years.