Arlos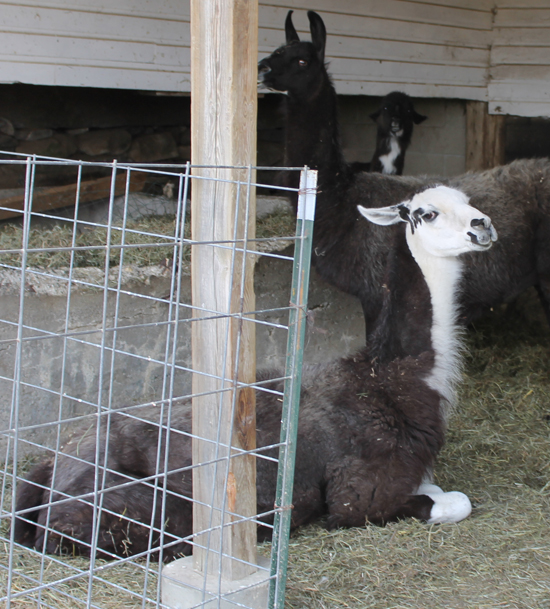 Arlos was part of a trio of llamas, along with Astro and Tanner, who had previously been used as pack animals and were going to be auctioned off for slaughter when they grew too old and infirm to carry out their ardous jobs. Fortunately, a man took pity on the three llamas and rescued them before they could be auctioned off. Fellow MFS llamas Milkweed and Pedro had actually been rescued from the same auction a few years previously, and the lucky trio soon joined them.
Guests on MFS tours often encountered Arlos sitting just outside our big barn, sometimes preventing people from passing until he was ready to move! Visitors could also recognize Arlos by his distinct beautiful black and white coat. Arlos was also the friendliest of our llamas and enjoyed being petted, showing off his soft and silky fibers.
Arlos lived to be over over 30 years old before he passed way from from an illness associated with old age in September 2018. We will forever remember our dear Arlos and his sweet and friendly personality.