Chester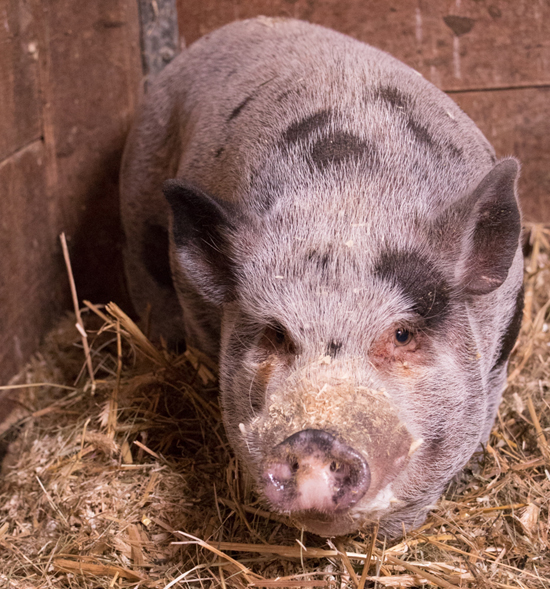 In June 2018, MFS took in three pigs as part of two rescues: Harriet and Jack, and Chester.

Chester is a Juliana pig whose elderly guardians had difficulty caring for him. When he arrived at MFS, he required special attention for skin problems and overgrown teeth. Chester was about six-years-old when he came to MFS, and he will not grow any bigger.

Chester is a very sweet little pig. He is the only one of the three pigs who has tusks, but he never uses them to try to get his way – even when the other two get pushy, which usually happens when they are waiting for treats. He can often be seen cuddling with Harriet or waiting patiently for back scratches.
Photo by Anne Brown