The 495 Gaggle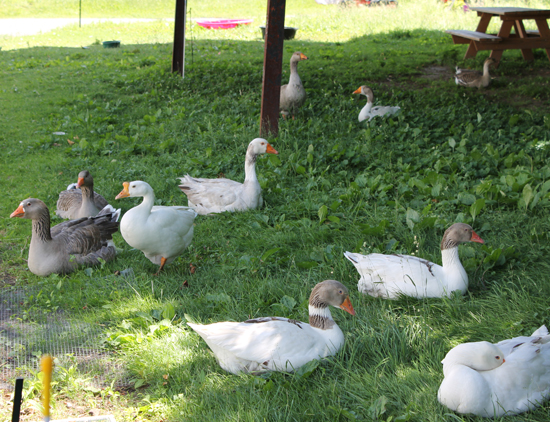 One of our favorite stories at MFS is of the seven geese who got a second chance through being involved in a car accident. The geese were packed into tiny cages in a trailer on their way to a livestock auction, likely to be sold for meat or foie gras, when the truck driver pulling the trailer hit another car.
Fortunately, the driver of the car took one look at the scared geese and knew what to do—she made a deal to get the geese in exchange for not pressing charges. The women then called MFS, and we eagerly took in the geese, who have now been with us for over six years. They now have quite the life at MFS as they spend their days swimming in their pools, sunning in the front yard, and running to greet sanctuary visitors.
Help the 495 Gaggle and other animals at MFS: Donate Now!