Vanilla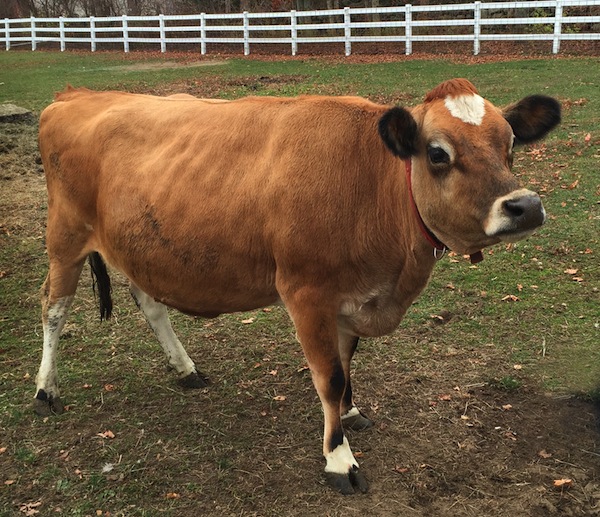 Vanilla was part of a small herd of dairy cows who belonged to a local school and were used to supply milk for the students. As with any dairy farm, if the cows at the school did not produce enough milk, they are shipped to slaughter. Even though she was still a young cow, poor Vanilla simply could not make enough milk, so her life was coming close to ending.
Fortunately, a kind woman found out about Vanilla and begged the school to let her rescue her. She then contacted MFS and we agreed to take in Vanilla. We had initially put Vanilla in the front paddock with Boo Boo, but when we would go in to fill water buckets she would run, full tilt, up to greet us. It got a little dangerous because she was young and her braking system wasn't that accurate! She now lives with our large herd of cows in the large back pasture.
Help Vanilla and other animals at MFS: Donate Now!
Photo by Carole Carnovale