Chirpy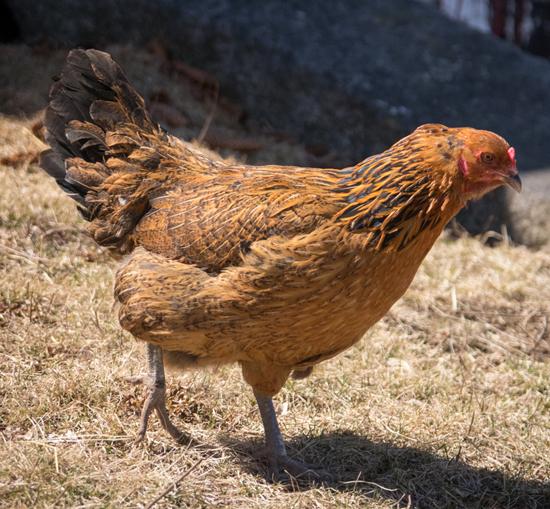 In Spring 2017, MFS undertook three chicken rescues within a one-week period. We receive many requests to take chickens in the spring because many people buy them as chicks but soon decide they no longer want them. One of these rescues was Chirpy, a female chicken who was purchased by as a companion for another chick but was no longer wanted after the other chick passed away. MFS gladly took in Chirpy along with rescued Slurpy and the Clucky Ten.
We have determined that Chirpy is an Araucana chicken, a breed recognized for the unusual tufts of feathers on their ears. Chirpy is very friendly, and if visitors bend down, she will sometimes hop right on their backs and just hang out!
Help Chirpy and other animals at MFS: Donate Now!
Below: Cheri holding Chirpy upon arrival and then again just a few weeks later