Yoda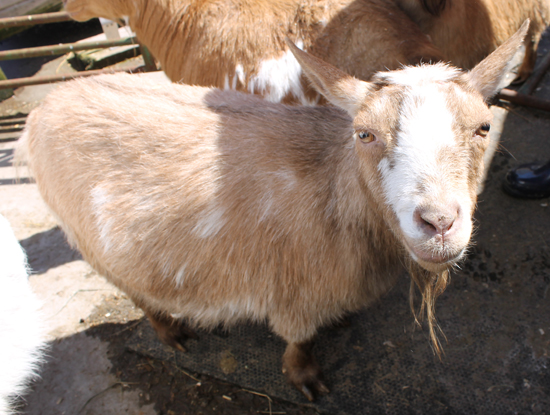 Yoda is also one of three goats named for "Star Wars" characters, along with Chewie and Abkar. While Yoda is a female, she sports a small beard, something that male and female goats from several species often have.
Below: Yoda, Pumpkin, and Chewie hanging out in the barn.
Help Yoda and other animals at MFS: Donate Now!
Photo by Carole Carnovale